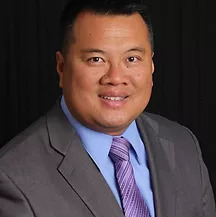 Dr. Kim B. Khauv, DC MPH.
Clinic Director, Chiropractor
With over 20 years of experience, Dr. Kim B. Khauv, DC (Doc Kim) is an award winning American Chiropractor currently licensed in the State of California, as well as Board Certified Doctor of Chiropractic in the United States of America. He is a "Registered Chiropractor" with the Philippines Institute of Traditional and Alternative Health Care (PITAHC). He has earned a Bachelor's Degree from California State University in Fullerton (CSUF), a Master's Degree in Public Health from the Fielding School of Public Health at University of California in Los Angeles (UCLA), and Doctor of Chiropractic degree from Life Chiropractic College West (LCCW).
Read More
Previously, Doc Kim proudly provided chiropractic care to active duty military members at Naval Medical Center San Diego and had a private practice in San Diego, California. Doc Kim currently holds an Adjunct Faculty position as Assistant Professor at Life Chiropractic College West teaching Public Health course to senior chiropractic students. He is an approved instructor by the Board of Chiropractic Examiners of California to teach both online and live Continuing Education courses to chiropractors in Manila, Philippines in the subjects of Chiropractic Adjustive Technique, Law & Ethics, and chiropractic Public Health.
Doc Kim was an elected Section Councilor of the Chiropractic Health Care section (CHC) of the American Public Health Association (APHA) and served as Membership Chair. His chiropractic research has been accepted and presented nationally and internationally at APHA, Association of Chiropractic College's annual Research Agenda Conference (ACC-RAC), International Society of Quality of Life Research, and World Chiropractic Federation (WFC). He has also published research on chiropractic care and public health education. He has been awarded the Distinguish Service Award (2015) and Rising Star Award (2013) from the APHA's CHC section.
While attending LCCW, he founded a non-profit called Well-Balanced World, 501(c)(3), with the sole purpose of providing affordable chiropractic care to underserved populations and charitable chiropractic care on international mission trips to Cambodia and the Philippines.
Click here to read about Dr. Khauv's incredible life, his journey to discover chiropractic, and why he is running a non-profit chiropractic clinic.
Grace C. Navarro
Office Manager
Grace C. Navarro serves as the Office Manager of Well-Balanced Chiropractic Wellness Center. She went to IDS-MSU-IIT for high school and UP Los Banos for college. While in UPLB she joined an academic organization, Philobioscientia-Life Sciences Society, a proud Phileos member. That early period of her young life, she was exposed to doing community service and interacted people in all walks of life. She then went on working in PIASI for 15 years and briefly affiliated with Manulife Philippines, also a current Board of Trustee of IDS Class of 1993, Inc. providing community service projects that benefits its alma mater. An avid reader previously, now an Asian drama-watching enthusiast as well. A proud Bisaya daughter of a retired Military Officer father and a retired Teacher mother, since young she loves to travel, discover new places, and interact with people. Being part of Dr. Kim "Doc Kim's" Khauv Team is now her calling, rendering service to those in need, coming full circle from her roots of being a bonafide member of Life Sciences Society and giving back to the community.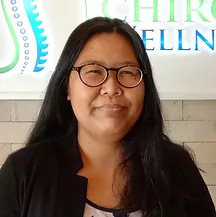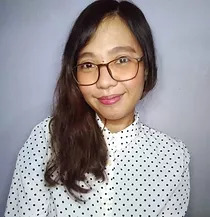 Cyrille Joei A. Francisco
Front Office Associate
Cyrille Joei A. Francisco serves as the Front Office Associate at Well-balanced Chiropractic Wellness Center. She is a Degree holder from the University of Makati, where she took up Bachelor of Science in Psychology major in Research and Measurement.Formerly worked as a Human Resource Associate of a Food Industry. With a passionate heart for service and she continues to believe that "Nothing is impossible" as she serves and be part of "Doc Kim's" Team.