Metro Manila Chiropractor, Dr. Kim "Doc Kim" Khauv helps patients suffering from sciatica
Understanding and Dealing with Sciatica
Generally, Sciatica is the nerve pain that you experience in the back and particularly on your hips and on the exterior part of your leg. The pain is usually brought about by the contraction of spinal nerve root on the lower part of your back due to a declination of the intervertebral disk. Anytime you have some form of pain that is brought about by hypersensitivity or the contractions that take place on the sciatic nerve, you are said to be suffering from Sciatica. Most times you will experience pain, a form of paralysis and some type of itchiness. This feeling will be transmitted from your lower back and downwards trough your buttocks and then it will go to both legs and culminate at your feet.
What Are The Symptoms of Sciatica?
Anytime the sciatic nerve is irritated, you will feel some form of pain. You will also become numb and experience a tingling sensation that will be emitted starting from your lower back and going all the way through your backside and finally ending up on your feet and toes. You might experience moderate pain or severe and you might also progressively get worse through sneezing and coughing as well as sitting for a protracted period. There is the probability that you might or might not also experience a weakness on your muscles on the leg that is in distress. It is also very common for anyone suffering from sciatica to have back pain although most times, this pain will be felt on the backside and the legs more than on the back.
What Causes The Condition?
There are basically three main causes of radiating pain down the legs or sciatica. The first and most common cause everyone thinks of is a disc bulge. The disc bulge in the lower back would produce pressure on the nerve roots that make the sciatic nerve.
The second cause are muscle spasms and inflammation in the lower back muscles that could produce pressure in the sciatic nerve roots. The third cause could be from "Piriformis syndrome", which comes about when the piriformis muscles are tight or spasm, pressing on the sciatic nerve underneath it.
How Chiropractic Helps Sciatica:
A chiropractor can help you when you suffer from sciatica through chiropractic adjustments and piriformis muscle stretches. Chiropractic adjustments has been shown to help with disc bulges and relax spasmed muscles.(1)
"I've been visiting Dr. Khauv for the past 2 months and I am glad to say I give him a 5 stars! He is pleasant, patient and most important caring."
-Richard S.
The chiropractor cares for every case individually and provides personalized recommendations and advice to each case. Moreover, apart from headache relief, chiropractic care creates a mind body connection that provides relaxation and helps with fatigue. Fatigue and tension are also major causes of headache. Relaxation also leaves you feeling fresh and energized.
Your Metro Manila chiropractor will also advise on the best measures to prevent the pain from recurring such as good posture, weight loss, proper exercise and dietary advice. You will be required to come for additional therapy and further checkups to determine the improvement. Chiropractic care has been very effective in many patient often completely relieving them of the pain.
Unlike conventional health care, chiropractic care is a non-drug and non-surgical, safe alternative health care. It is safe even for people that are suffering from other conditions as arthritis, or injury and pregnancy.
"Dr. Khauv is an amazing and caring chiropractor. Highly recommend considering him for others."
– Nancy E.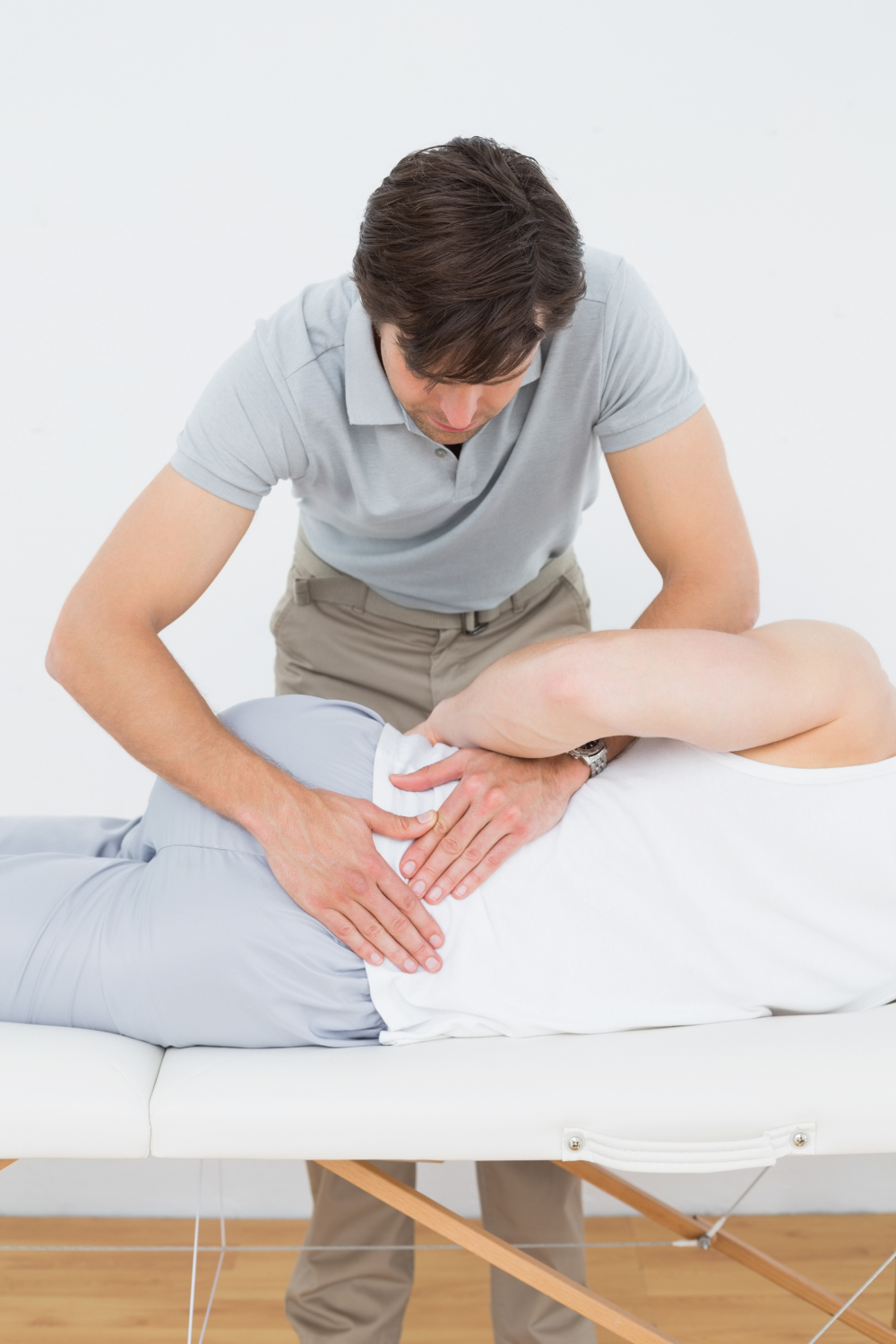 Dr. Kim "Doc Kim" Khauv, your Metro Manila chiropractor, has helped many people live healthier and happier lives.
With over 20 years experience, Dr. Kim Khauv is an award winning American Chiropractor, trained at University of California Los Angeles (UCLA) in public health and prevention, National Board certified, corrective care chiropractor who has published and presented research nationally and internationally in chiropractic care, wellness, and prevention.
While he was in San Diego, CA, Dr. Kim Khauv was one of only 24 chiropractors in the world working for the United States Navy, providing chiropractic care to active duty military members at Navy Medical Center San Diego for over 5 years.
Dr. Kim Khauv now provides safe, effective, and evidence-based chiropractic care to patients from Makati, Rockwell, Manila, Paranaque, Alabang, Fort Bonifacio, Global City, Pasig, Ortigas, Mandaluyong, Greenhills, San Juan, and Quezon City, Metro Manila, Philippines. Conditions that have responded well to chiropractic care are headaches, migraines, neck pain, back pain, pregnancy related back pain, sciatica, and auto injuries. Call today to start enjoying life again.
"I've never felt so happy with the progress I've been doing. And I don't remember when's the last time I've felt good about my body…"
– Kareen D.