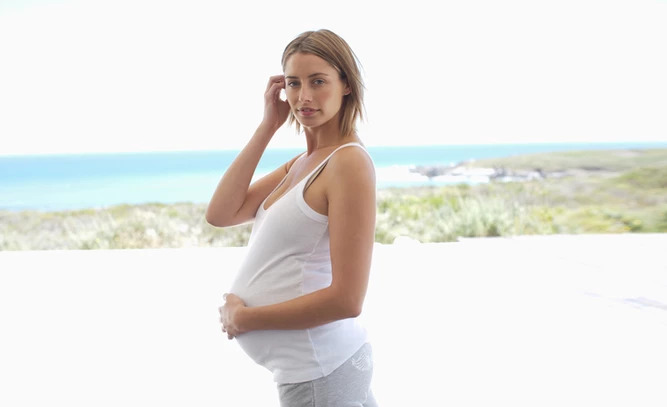 Every expectant woman is always waiting to meet her bundle of joy. However, during the time that the baby is developing, the protruding weight puts tensional pressure on the back and pelvis. The pressure causes irritation on sciatica, a long nerve that runs from the lower back to the back of each leg.
The condition called Sciatica, causes shooting pain behind the leg, and is made worse by sitting, standing, and walking. There may also be some numbing and tingling sensation down the leg. Other expectant women feel weakness and difficulty walking without pain. Sometimes the pain may travel down to the thighs, legs or down to the ankles. Other expectant mothers also get headaches when they are having sciatic pain.
The Doctor of chiropractic can help deal with sciatica. He works on the source of pain rather than numb the pain with drugs. After some careful examination, he proceeds to provide, evidence-based chiropractic care to introduce proper motion to the affected lower back vertebrae and pelvis to reduce the irritation on the nerve. This kind of gentle, safe and effective procedure is called a chiropractic adjustment.
In the procedure, the chiropractic uses his hands to apply a gentle but controlled force on the joint where there is pressure on sciatica nerve. There is also another method that produces results by aligning the pelvis using cushioned wedges. The joint may or may not make a pop sound as the spine and pelvis is being aligned.
Since the weight of the belly continues to grow throughout pregnancy, there is a risk of the pain coming back. The chiropractor will make recommendations on posture, exercise, stretches and footwear to prevent further pressure on the sciatica nerve. If the recommendations are followed to the letter, there is high chance that the expectant mother will not experience sciatica pain again through entire pregnancy period.
Unlike conventional medicine, chiropractic care is non-drug alternative healthcare that emphasizes on restoring balance back to mind body connection and use of physical techniques to provide relief to pain by aligning the spine and pelvis, muscles and nerves around the source of the pain. The procedures performed on the body are highly effective and safe for both the expectant mother and the unborn child.
Most of the expectant mothers experience instant relief. Others get relief after a series of visits to the chiropractor's office. Most PPO insurance will cover chiropractic care and is accepted at this Mission Valley chiropractic office.
Get relief from sciatica safely and fast using chiropractic care and welcome the bundle of joy without the pain.
With over 20 years of experience, Dr. Kim B. Khauv, DC (Doc Kim) is the only American chiropractor in the Philippines that has worked for the United States Navy as a chiropractor (taking care of active duty military service members and wounded warriors) and holds a Master's Degree in Public Health with emphasis on health promotion and prevention from The Fielding School of Public Health at the University of California, Los Angeles.  
He is also an award-winning chiropractor currently licensed in the State of California, as well as National Board Certified Doctor of Chiropractic in the United States of America.  He is a "Registered Chiropractor" with the Philippines Institute of Traditional and Alternative Health Care (PITAHC).  He has earned a Bachelor's Degree from California State University in Fullerton (CSUF), a Master's Degree in Public Health from the Fielding School of Public Health at University of California in Los Angeles (UCLA), and Doctor of Chiropractic degree from Life Chiropractic College West (LCCW).  
Previously, Doc Kim was 1 out of 24 United States Navy chiropractors in the world, proudly provided chiropractic care to active duty military members at Naval Medical Center San Diego and had a private practice in San Diego, California.  Doc Kim currently holds an Adjunct Faculty position as Assistant Professor at Life Chiropractic College West teaching Public Health course to senior chiropractic students.  He is an approved instructor by the Board of Chiropractic Examiners of California to teach both online and live Continuing Education courses to chiropractors in Metro Manila, Philippines in the subjects of Chiropractic Adjustive Technique, Law & Ethics, and chiropractic Public Health.
Doc Kim was an elected Section Councilor of the Chiropractic Health Care section (CHC) of the American Public Health Association (APHA) and served as Membership Chair. His chiropractic research has been accepted and presented nationally and internationally at APHA, Association of Chiropractic College's annual Research Agenda Conference (ACC-RAC), International Society of Quality of Life Research, and World Chiropractic Federation (WFC). He has also published research on chiropractic care and public health education. He has been awarded the Distinguish Service Award (2015) and Rising Star Award (2013) from the APHA's CHC section.
While attending LCCW, he founded a non-profit called Well-Balanced World, 501(c)(3), with the sole purpose of providing affordable chiropractic care to underserved populations and charitable chiropractic care on international mission trips to Cambodia and the Philippines.
Dr. Kim Khauv, at Well-Balanced Chiropractic Wellness Center, now provides safe, effective, and evidence-based chiropractic care to patients from Makati, Rockwell, Manila, Paranaque, Alabang, Fort Bonifacio, Global City, Pasig, Ortigas, Mandaluyong, Greenhills, San Juan, and Quezon City, Metro Manila, Philippines. 
Dr. Kim "Doc Kim" Khauv, your Metro Manila chiropractor, has helped many people live healthier and happier lives.