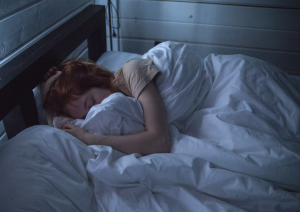 A good night's sleep is a wonderful thing. You feel rested and full of energy, ready and able to face the day.
The importance of sleep to our health cannot be overstated. Lack of sleep is linked to many chronic health problems like diabetes, hypertension, heart disease, obesity, and stroke. It also affects mental health and could even lead to death.
Adults need at least seven hours of sleep per night, but sometimes it can be a challenge to get enough sleep.
Here are some tips to get a good night's sleep:
1. Make sure you have a restful environment. A comfortable bed in a dark and quiet place is a good start.
2. Avoid eating 2-3 hours before your bedtime. Limit your caffeine and alcohol intake too.
3. Refrain from using your gadgets before you sleep to avoid disruptive blue light from your TV, laptop, tablet, and phone.
4. Relax by taking a hot bath, or listening to soothing music. You can also do meditation and breathing exercises.
5. Eating a healthy diet and having a regular exercise routine will also help you sleep better.
DISCLAIMER: This blog and any related comments are not medical advice. Check with your own healthcare professional before attempting anything in this blog. This information is only intended for educational purposes and should not be used to self-diagnose or self-treat any medical condition. Results are not guaranteed and vary from person to person.
Dr. Kim "Doc Kim" Khauv, your Metro Manila chiropractor, has helped many people live healthier and happier lives. ​
With over 20 years experience, Dr. Kim Khauv is an award winning American Chiropractor, trained at University of California Los Angeles (UCLA) in public health and prevention, National Board certified, corrective care chiropractor who has published and presented research nationally and internationally in chiropractic care, wellness, and prevention. ​
While he was in San Diego, CA, Dr. Kim Khauv was one of only 24 chiropractors in the world working for the United States Navy, providing chiropractic care to active duty military members at Navy Medical Center San Diego for over 5 years. ​
Dr. Kim Khauv now provides safe, effective, and evidence-based chiropractic care to patients from Makati, Rockwell, Manila, Paranaque, Alabang, Fort Bonifacio, Global City, Pasig, Ortigas, Mandaluyong, Greenhills, San Juan, and Quezon City, Metro Manila, Philippines. Conditions that have responded well to chiropractic care are headaches, migraines, neck pain, back pain, pregnancy related back pain, sciatica, and auto injuries. Visit www.well-balancedchiro.com for more information.
#chiropractic #BGCChiropractor #chiropracticworks #MetroManilaChiropractor #Taguig #CDOChiropractor #WellBalancedPH #WellBalancedChiropracticWellness Center #WFH #WorkFromHome #newnormal #stayhealthy